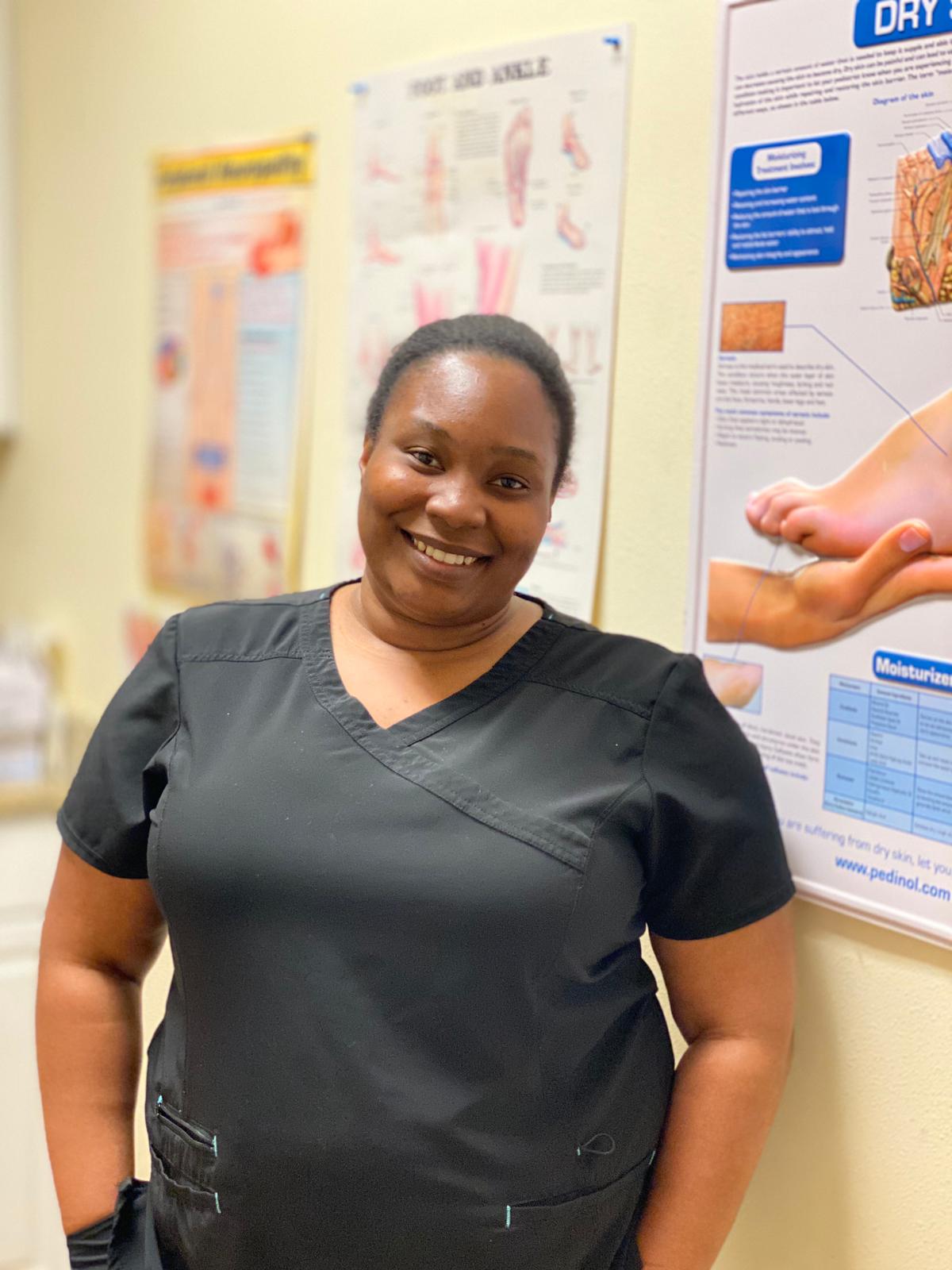 Zainab Umaru Sylvie
Office and Billing Manager
Phone :

Email :

Website :
Skills :

Biologist / Podiatry Billing and Coding

Address Info :

4502 Riverstone Blvd, Unit 1403 Missouri City, TX 77459
Zainab Umaru Sylvie - Office and Billing Manager
Zainab Umaru Sylvie has been serving multiple roles within the office and is currently our office/billing manager. She initially worked during the summer of 2009 prior to completing her Bachelor of Science degree in Biology from Xavier University in 2009. She is skilled in all areas of the practice with special emphasis on billing and coding. She has become an expert in podiatry billing practices and is a great help to the patients and the practice.
Zainab enjoys and is actively involved in various community outreach programs including volunteering at The Houston Food Bank, and enjoys bringing joy to those around her.