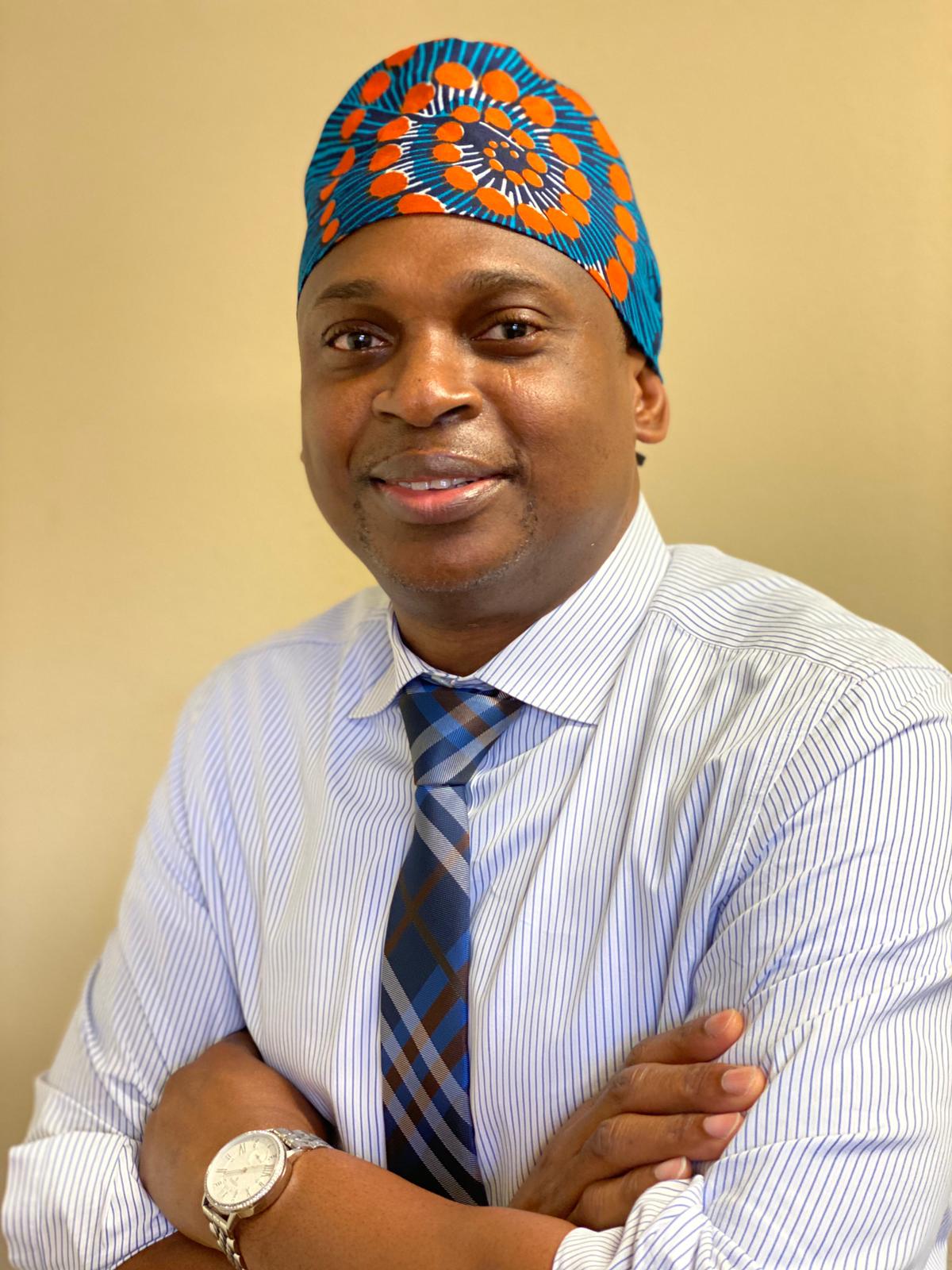 Dr. Babajide A. Ogunlana
Podiatrist / Foot Surgeon
Phone :

Email :

Website :
Skills :

Physician Certified in Wound Healing

Address Info :

4502 Riverstone Blvd, Unit 1403 Missouri City, TX 77459
Overview
Dr. Babajide Ogunlana, DPM, FACFAS received his medical degree in 2001 from Temple University School of Podiatric Medicine in Philadelphia. He completed a one-year Residency in Primary Podiatric Medicine at the University of Texas Health Science Center in San Antonio, Texas with special emphasis on Wound Care, Foot Salvage and the Diagnosis and Treatment of Diabetic Foot and Ankle Disorders. He then completed a two year Podiatric Surgery Residency at the Harris Country Podiatry Surgical Residency Program / Columbia West Houston Medical Center in Houston, Texas.
His areas of interest include Non-surgical and Surgical management of Foot & Ankle Disorders, Sports Medicine and the Diabetic Foot. These include:
Elective Foot & Ankle Reconstructive Procedures
Arthroscopy
External Fixation Techniques
Extra-corporal Shock wave therapy
Endoscopic plantar faciotomy
Hyperbaric Medicine
Wound Care
Dr. Ogunlana's hobbies include reading, photography and listening to music. He enjoys long walks, running, and spending time with his family. He is actively involved in international medical missions to developing countries as well as outreach programs in his home church.
Professional Affiliations:
Chief of Podiatry, Memorial Hermann Southwest (2010 – till date)
Board Certified, American Board of Foot & Ankle Surgery
Fellow, American College of Foot and Ankle Surgeons
Physicians Certified, Academy of Physicians in Wound Healing
Member, Wound Healing Society
Past President, Harris County Podiatric Medical Association
Attending, Harris County Podiatric Surgical Residency Program

Medical Executive Committee Member, Memorial Hermann SW Hospital 

Speaker Panel for Milliken pharmaceutical company
Hospital Affiliations:
Memorial Hermann Memorial City Hospital
Memorial Hermann Southwest Hospital
Memorial Hermann Sugarland Hospital
Methodist Hospital Sugarland
Kindred Hospital Sugarland
Kindred Hospital Town & Country
West Houston Medical Center
Advanced Wound Care Center Affiliations:
Amputation Prevention Center – Memorial Hermann Memorial City Hospital

Wound Care Center – Memorial Hermann Southwest Hospital Houston
Lectures Given:
How does Debridement Work?  
Houston Amputation Prevention Summit 2017, 2018, 2019,        Houston TX 
"Synergy between Wound Debridements and Moisture Management "

"Clinical Wound Assessment" 

"Diabetic Foot wound management"

"Anatomy of the Foot & Ankle"

"Prophylactic Surgery in the Diabetic Foot"

"Charcot Neuropathic Foot: Clinical management"
Professional Recognitions:
Nominated for Physician of the year 2015 Memorial Hermann SW Hospital
To learn more about Dr. Babajide Ogunlana, DPM, FACFAS, you can view his Curriculum Vitae.
Professional Experience:
Private Practice
West Houston Foot & Ankle Center, Houston, TX 77459       

05/2005 – present.

Foot Care Associates, Houston, TX 77074                                  

07/2004-05//2005

Podiatry Section Chief Memorial Hermann SW hospital         

2010 – Present Attending Physician

Harris County Podiatric Surgery Residency Program               

07/2004 – present
Residency Training:
Podiatric Surgery Resident
Harris County Podiatric Surgery Residency Program, West Houston Medical Center, Houston, TX            Director: Dr. Samuel Mendicino                                        07/2002 – 06/2004         
Primary Podiatric Medical Resident
University of Texas Health Science Center, Dept. of Orthopedics/Podiatry Section, San Antonio, TX          Director: Dr. Lawrence Harkless